When supplied artwork does not meet factory's requirements, or clean – up, revisions or changes to artwork are requested, an art charge of
$45.00 ( G ) per hour will apply and add one additional day of production time. However, Artwork can be single or multi-color with gradients and halftones but must be high resolution. Very fine and intricate details may not be clearly reproduced.
Artwork should be submitted in an AI, EPS, or PDF format at 300 DPI or better.
Tip: If you don't have vector files, send us the highest resolution images possible. 300+ dpi, therefore, helps ensure a quality imprint and faster processing.
Preferred artwork types: AI or EPS (Adobe Illustrator) or PDF Format.
Size of Artwork: Indicate if supplied artwork "to size" if not to size indicate at what percentage, it should be used or what the finished size should be.

Enlarge or reduce artwork at no charge.

When maximum imprint area is requested, or percentage not specified, the factory will use its best judgment to achieve an attractive imprint and may reduce or enlarge artwork.
Personalization and variable data printing: Not available.
Font Information: Convert text to paths, curves, and outlines (text that becomes an object and can no longer be edited as text).

If this not possible, so send in PC compatible screen and printer fonts used only for the job submitted.

The smallest font size that is reproduced 8 pt in Sans serif or 12 pt in serif fonts. Script fonts must be at least 12 pt.
Art proofs: Proofs are sent at email on all purchase orders.
Proofs will sent within 48 hours upon receipt of the complete order and usable artwork. Order will remain on HOLD until receipt of the complete
order including proof approval. No charge for the first proof after that Additional proofs $20 per proof.
Pre – Production proofs: Proofs are sent only when requested on the purchase order. Order will remain on HOLD until receipt of the complete
order including pre-production proof approval. Pre-production proofs will billed at the purchased quantity price.
All blank stock items will ship 1 to 2 working days based on stock availability and credit approval.
Decorated items will ship within 4 to 7 working days based on stock availability from complete order.
Custom color orders will ship in 3 to 4 weeks based on quantity.
Complete order means: Payment, artwork, proof approvals, Shipping instructions and after that all details and questions are clarified.
Usually available. Extra charge may apply. Please contact us for details, shipping methods and shipping date.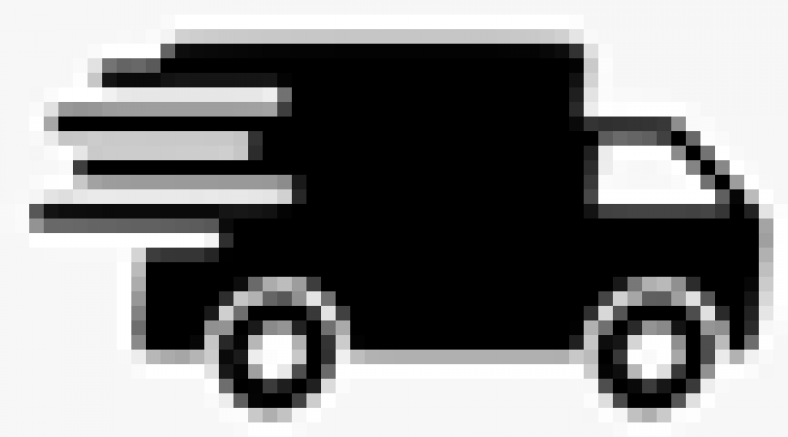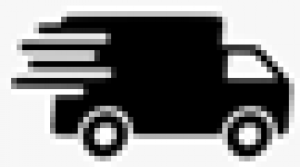 Shipping: Approximate shipping weight, quantity and dimensions of each carton are shown in catalog.
Delivery and Shipping dates : Desired IN HANDS date be specified. Allow adequate transit time from Dallas / Fort Worth factory. Factory cannot be responsible for delivery date, as transit time not in its control.
Damage in transportation : We are not liable for damage during transportation. All merchandise becomes the customer's property upon delivery
to the carrier. Claims for damage in transit must be reported to carrier at time of delivery.
Product Shipping address : Addresses must contain name of recipient, name of company, street address, apartment or suite number, city, state and correct postal zip code, phone number, email address. Please verify all addresses for accuracy.
UPS and FedEx will not deliver to PO boxes and will not accept addresses with incorrect postal zip codes.
You will billed for UPS and FedEx address correction charges at a later date. When PO boxes are provided, we will ship via USPS
( Tracking numbers are available )
While we are pleased to guarantee our products, we cannot guarantee or credit product lost, spoiled or returned because of inaccurate or
incomplete shipping addresses. UPS and FedEx add a significant delivery area surcharge to more than 20% of our shipments Orders requesting
shipping charges to be billed to a UPS or FedEx number will billed third party unless otherwise instructed in writing and confirmed factory.
Charges for address correction will billed to account holder.
C.O.D. Shipment : Not available.
Drop / Split Shipment : A $7.00 for each location after the first, will apply, in addition to the freight/handling charges.
RETURN POLICY & INSTRUCTIONS
We're not satisfied until you are, so If for any reason the merchandise you received did not live up to your expectations, you can request a return
or replacement. Contact our Customer Service Department through sending an e-mail to sales@mtcpromo.com with your order number in the subject line.
Once items are decorated, no returns will accepted.
Request for returns of unimprinted items must be made within 5 days of receipt.
To return your order through mail, please follow the 2 steps below.
1. ) Please make sure your order number appears on the outside and inside of all cartons.
2. ) Briefly explain the problem with your order.
Before returning any item, contact the factory for a return authorization number.
ORDER CHANGES / CANCELATION
All changes / cancellations must be made in writing. Cancellation will accepted only if products have not decorated.
All costs that had occurred prior to cancellation will charged.
No order cancellations or returns for custom products are permitted after order acceptance.
All prices, where noted, include one or multi-color printing on one location.

Catalog pricing does not include any taxes or shipping charges.

Published prices are subject to change without notice.

Please refer to our website (

www.mtcpromo.com

) for up-to-date pricing.

All first orders and large orders require a deposit (50%) to start the order.

We accept Visa, Master Card, and American Express.
Every effort to made to ensure uninterrupted supplies of the product. However, due to circumstances beyond our control, we cannot be liable for
temporary shortage of stock, delays due to custom or natural disasters.
Logos used in the catalog are for illustrative purposes only. They do not imply endorsement, nor are items with those imprints available to anyone
other than parties expressly authorized owner of such designs. No order cancellations or returns for custom products are permitted after
order acceptance.
Use EQP plus setup charges of $25.00 Minimum 100 pieces.
Unless otherwise specified, add $50.00 for all products. EQP will not apply; first column pricing will use.
Absolute minimum on any style half the regular minimum unless otherwise specified.
To ensure exact duplication submit your previous purchase order number and or our invoice number. Exact imprint and product color cannot be
guaranteed on repeat orders. So please request a sample for the current product color.
All orders will acknowledged.